Facility
Located in Port Richey just south of State Road 52, we've been serving our community for over 25 years. Our facility maintains the latest technological standards and surrounds you in a peaceful environment where quality care and comfort come together.
We've designed our office space with efficiency in mind and to provide as much comfortable space and privacy as possible.
Our state of the art facility is continually updated and refreshed to maintain our high standard of care. We stringently adhere to all Occupational Safety and Health Administration (OSHA) standards for your protection.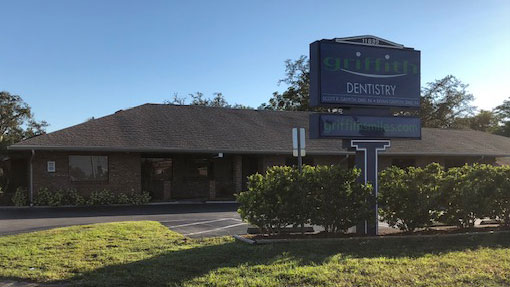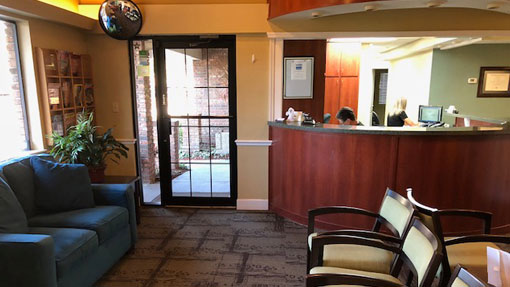 Treatment Rooms

These have been especially constructed so that all the instrumentation and hardware are located behind the dentist chair while you face a picture window; we want you to feel as relaxed as possible. Our goal is to increase your comfortability by keeping the room open and inviting. Television with optional headphones for music enjoyment are available to make your experience more relaxed.
Consultation Rooms

With respect for your privacy, we utilize a separate consultation room to discuss your treatment plan. This way, if you require subsequent visits, you and the doctor will have the opportunity to review the options that will determine the best and least invasive solutions for your care.
Digital Records

We are a paperless office. This administrative upgrade enables us to easily access your entire dental history while increasing efficiency when it comes to servicing your needs. We spent time and energy training our staff on an improved dental software that better tracks your care and assists in creating a most efficient experience for you.
Whether Cosmetic or General Dentistry, Dr. Scott Griffith can create an amazing new smile for you.